Welcome
Rebuilding Together Greater Burlington
mobilizes teams of volunteers to revitalize neighborhoods by repairing homes of Vermonters with limited means. Through the generosity of our supporters and sponsors, we can provide these services at no charge to the homeowners.
Our next exciting project day is May 6th. Please sign up below for our upcoming project!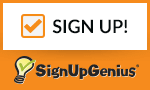 Volunteer Today
Please click on this link to find out more about volunteering. You can also sign-up for future projects.
Homeowner Application
Please click on here to find out more information and to apply for assistance.